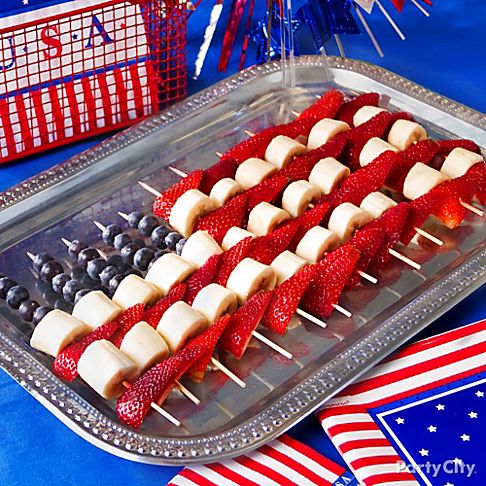 To close or not to close: a question that many restaurant owners debate when it comes to the Fourth of July. If you've decided to stay open, you might as well do your best to try and get in some extra business during the holiday. After all, with a day devoted to America, good food and cold beer it only seems right. Check out these last minute tips from Exakt Marketing.
1. Catering – If your restaurant has the capacity for catering, the Fourth of July is a great holiday to attempt to push that business. Most people are gathering with friends and family to eat, drink and be merry. Take the load off for the host and suggest cooking for them! If you offer American staples like burgers, wings and BBQ you're at an even bigger advantage. I'd recommend putting together a quick flyer that can be distributed in the restaurant as well as incorporated into your restaurant marketing strategy (social media, email blasts, etc).
2. Delivery – Do you deliver or work with delivery services such as Doorstep Delivery or Take Home Delivery? If so, try flyering a few local apartments (if they allow it) a day or two before the Fourth with your delivery menu. This tactic targets those "last minute" planners who won't realize they don't feel like cooking until the day of…
3. Social Media Special – Use social media to announce an exclusive special only available to those who see it on Facebook, Twitter, Instagram or any platform that you and your restaurant marketing company see fit. Make it fun and require customers to use a "secret phrase" to redeem the free item. (Ex. Anyone who comes in on the Fourth of July and says "Uncle Sam sent me" gets a free beer!) Don't giveaway the bank though – pick a menu item that is low-cost and easy to prepare. This not only brings in some extra business but it also allows you to measure how much of an impact your announcement on social media has on your sales for the day.
4. Involve the Staff – The staff might not be too happy knowing that they have to work on the Fourth of July but try to get them involved and excited! Allow the staff to dress out of uniform and wear anything American themed (that's appropriate, of course). You can also get staff excited by executing a friendly staff competition. Have the staff create a Fourth of July themed drink (or use a current menu item or special) and the staff member that sells the most of that item that night gets a small cash bonus (or a desirable prize). If your staff is made of up entrepreneurs then it shouldn't be too hard to get them excited. More business affects their wallets too!